Are you looking for vacation destinations in India then your choice seems to be infinite? India has everything for you whether its scenic destinations to historically and culturally soaked sites, from cities bustling with chaos and confusion to destinations offering laid-back and relaxed stays. There are a large number of destinations in India so don't get in the dilemma of choosing a destination that is really worth a visit. Well! Relieving you of this dilemma, we have listed destinations that make it to the list of 'Must-Visit' destinations in India for all travelers. Get the best car hire service to travel to India.
Kashmir – 'Heaven on Earth'
Kashmir is one of the most incredible places in India. The place is known for its enthralling beauty. The place is famous for is Picturesque lakes, striking fruit orchards, verdant meadows surrounded with thick woods of pines and deodars, lush green gardens teeming with vibrant flowers. The captivating valleys enclosed with snow-covered peaks of Himalayan and Pir-Panjal ranges.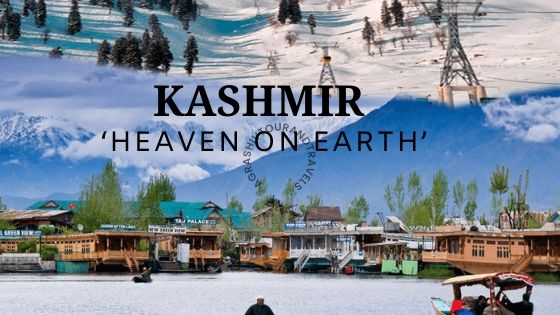 Delhi – bustling capital of India
Delhi is one of the perfect travel destinations in India. The city is famous for heritage monuments, teeming bazaars, and mouth-watering street food. Delhi always reminds you of its rich past from the Mughal era to a city. This is a true amalgamation of age-old cultures and present day's modernization. Now Delhi has more cosmopolitan and contemporary with its sprawling boulevards, high-end malls, shopping complexes, and luxury hotels & restaurants.

Agra – With its three gems
A city that does not need an introduction because the city is immersed in a splendid Mughal charm. The city is having an eternal symbol of love, the iconic 'Taj Mahal'. This is one of the topmost places on the world heritage map. Agra is the only city in the world glittering with three world heritage sites. Definitely Agra is on the worthy list of popular Indian travel destinations with its three gems, the impressive Taj Mahal, magnificent Agra Fort, and splendid Fatehpur Sikri. Agra attracts thousands of tourists including historians and art lovers from all across India and the world.

Varanasi – A city of 'Moksha'
India is a land of cultures, religions, and spirituality. If you are in an Indian exploration then it will always be incomplete without a trip to the holy city of Varanasi. The city of 'Moksha' holds a great religious significance for Hindus. Varanasi has situated on the banks of sacred river Ganga.

Jaislamer – 'Land of Golden Sand'
Jaisalmer is a beautiful city famous for its rich cultural heritage and stories of bravery and chivalry of the great Rajput rulers. This is an exotic city set amidst endless stretches of golden Thar Desert. It leaves a magnetic pull at travelers sitting in different corners of the world. You can enjoy the magnificence of the 'Sonar Quila', 'Jaisalmer Fort' 'Salim Ji ki Haveli', 'Nathmal Ji ki Haveli' and 'Patwon-ki-Haveli'. All these places remind us of the royal grandeur of erstwhile wealthy Rajput merchants.
This is an enthralling experience of 'Sand Dune Bashing', rustic charm of a 'Camel Safari'. You can explore infinite stretches of golden sand or an unforgettable culinary experience of authentic Rajasthani cuisine. The city impresses every visitor with an extensive range of cultural offerings. Book the best car hire agency for a better journey.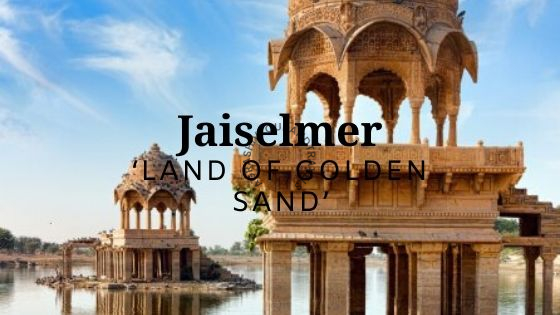 Leh-Ladakh – 'Must-visit' destinations
Leh-Ladakh is a land of majestic snow-capped mountains, serene alpine glacial lakes, enchanting valleys, and ancient colorful Buddhist monasteries. This is one of the 'must-visit' destinations in India for nature lovers and people. If you are seeking peace and serenity away from the busy city lives then this is one of the best places for you. Ladakh has plenty of serene alpine glacial lakes, the world's highest mountain passes, and high-altitude scenic trekking trails. This place is also a dream destination for intrepid travelers and adventure freaks across India.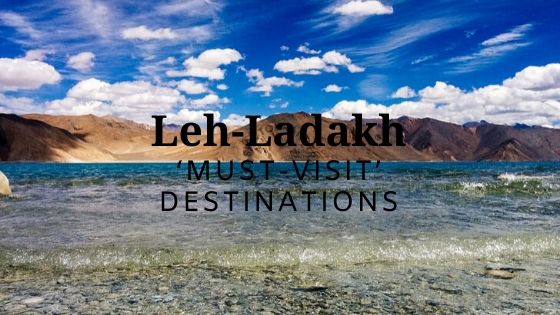 India has a myriad of landscapes, great heritage, and culture, varied flora, and fauna. This is the most preferred tourist destination for tourists from all across the world. India is famous for its picturesque landscapes, spectacular waterfalls, the habitat of the country's largest tiger reserve. Get the best car hire service to travel to India.