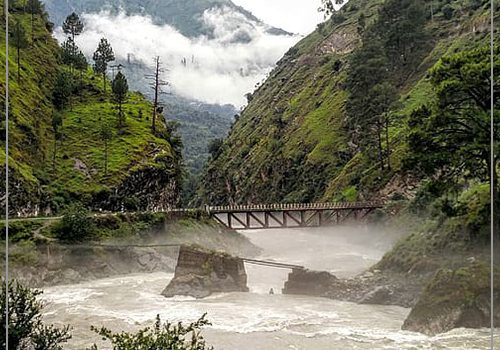 If you are looking for a weekend trip then Himachal Pradesh is a unique and magical place to visit. It has strong Tibetan and British influences from the areas in the architecture, culture and cuisine. This is one of the best places like no other place in India. This is considered a home to the Dalai Lama. There are scores of temples and monasteries to explore all over. You can visit the magnificent natural beauty seen in the forests, lakes and surrounding hills.
Places To Visit In Himachal Pradesh
There are so many popular destinations like Kullu-Manali, Shimla, Dalhousie and Dharamshala, do go on an offbeat vacation by picking one of these places Bir Billing, Malana, Khajjiar, Mashobra, Kinnaur, Chail & McLeod Ganj. You can explore these places and enjoy your journey to the Himachal.
Kasol
Kasol is located on the banks of the Parvati River. It lies a photogenic hamlet of Kasol, also referred to as the 'Little Israel of India'. Kasol is popular among backpackers and hippies. You can enjoy the stunning landscape of snow-capped mountains, lush valleys, scenic waterfalls and undisturbed trekking routes. It makes it a paradise for nature lovers and trekkers.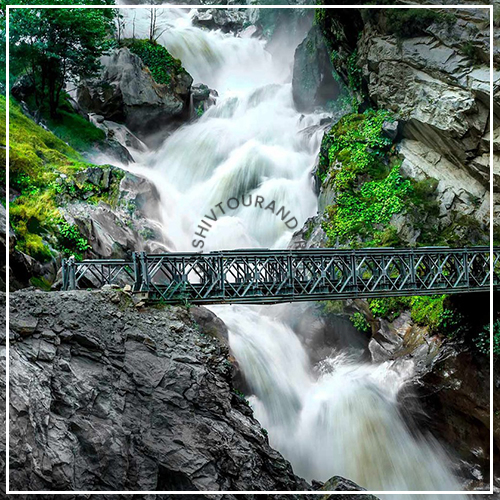 Shimla
Shimla is a gorgeous colonial hill station, that is known as Queen of Hills. This is a perfect place to wander. Shimla showcases the best colonial-era architecture such as the Viceregal Lodge, the Town Hall, Gaiety Theatre and the Christ Church. Shimla is located at the foothills of the Himalayas amidst the lush greenery and snow-covered mountains make it a perfect place for trekking and other outdoor fun.
Kasauli
Kasauli is located at an elevation of 1,900 meters. Its beauty and appeal lie in its unadulterated air, serene and peaceful vibe, and an abundance of nature is what attracts travellers. You can visit places such as Baptish Church, Christ Church, Kasauli Brewery, Monkey Point, Nahri temple and Kasauli Club.
Dharamshala
Dharamshala is located in the upper reaches of Kangra Valley. You can enjoy one of the best climates in the Himachal. The place is surrounded by snow-laden peaks of Dhauladhar mountains and lush pine and deodar forests. It is brimming with cultural and architectural attractions, along with a great number of restaurants, cafes and shops catering to its extensive multicultural Indian and Tibetan communities. You can explore McLeod Ganj (India's Mini Tibet), Dharamkot, Sindhbari, Ramnagar and Naddi.
Manali
Manali is situated at an altitude of 2,050 meters on the River Beas valley. It comprises lush pine and deodar forests, snow-covered mountains, scenic meadows, waterfalls and valleys that attract adventurers and nature lovers alike. You can also explore the ancient temples and Tibetan monasteries beckon spiritual enthusiasts.
Dalhousie
Dalhousie will make you fall in love with mountains, cascading waterfalls, lakes and lush pine and oak trees. People love to come to Dalhousie to partake in outdoor activities, like trekking, river rafting, canoeing, kayaking and camping. While the peaceful atmosphere and pristine nature lure nature lovers and peace seekers alike.
Temples
Himachal Pradesh is known as the Land of the Gods. Each and every temple has its own deity and a rich mythological past. These temples attract a lot of devotees from across the world. It also contributes to tourism. You can try and visit these popular places such as Sankat Mochan Temple, Tara Devi Temple, Hidimba Temple, Nahar Singh Dhaulra, Vyas Gufa & Bhootnath Temple.
Wildlife
Himachal Pradesh offers a thrilling wildlife experience that is unparalleled, simply because of the presence of rare wild animals that are indigenous to this region. It has numerous national parks and sanctuaries where you can get a glimpse of these untamed creatures. You can either go on a trek, book a spot on a safari or even camp out in the open to truly enjoy the state's wildlife. There are a lot of sanctuaries such a Kalatop-Khajjiar Sanctuary, Daranghati Sanctuary, Pin Valley National Park
Chail Sanctuary, Maharana Pratap Sagar Sanctuary, Great Himalayan National Park and Shri Naina Devi Sanctuary.
People who love the cold climate, adventure and a lot of fun, then a visit to the hill stations. Make a list of places to visit in Himachal Pradesh where overwhelming landscapes and peaceful views greet you.
If you are someone who is residing near Delhi and Agra then you can book agra to himanchal taxi and explore all the favourite places.