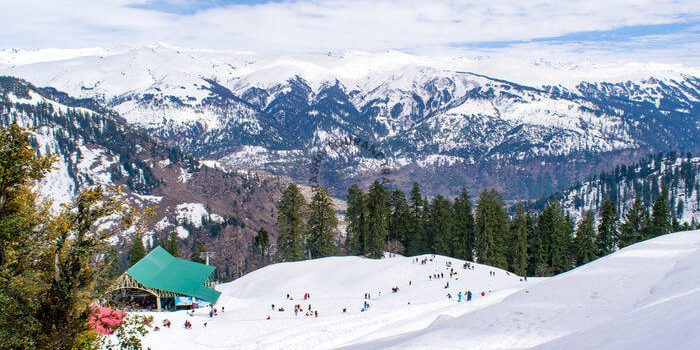 Manali is one of the top adventure travel destinations in India. If you are thinking of ideas for spending time in the great outdoors then you can reflect the numerous activities that can be done in the area. There are many of the attractions and adventures that can be quite dangerous. So visit the place if the region is experiencing severe weather such as flooding or natural disasters like landslides. Hire outstation taxi to enjoy the peaceful journey to Manali.
Solang Valley
Solang Valley is located about 30 minutes from Manali. It attracts travelers both in winter, for its snow, and in summer for its adventure sports, it's possible to ski and snowboard there, and a gondola carries visitors 1.3 kilometers up to the runs. After the snow clears, paragliding this place has become more popular.
Beas River
Beas River flows rapidly through Manali and provides plenty of opportunities for outdoor recreation in its waters and along its banks. But it can be quite dangerous even for the most experienced rafter, especially after the snow melts in the spring and the water levels rise. Tourists are advised to avoid the river from March through April. If you want to go for rafting then rafting season is best from mid-April to June, and mid-September to October. There are numerous companies in the Kullu Valley that offer river rafting.
Old Manali
If you will move forward to the Uphill above the bustle and chaos of Manali town then you'll find the relatively peaceful village of Old Manali that is dotted with simple traditional-style homes. Old Manali is a laid-back traveler center, and the road here is lined with guesthouses, cafes, and small shops—ideal for chilling out and watching the world go by. Right at the top sits Manu temple, dedicated to sage Manu, who was the first man created by God according to Hindu mythology. The views are worth the steep but scenic walk to get there.
Hadimba Temple
Hadimba temple is also known as the Dhungri Temple. This is a four-tiered pagoda that was built in 1553 and has a facade of wood carvings. It's dedicated to Goddess Hadimba, the wife of Bhima from the Hindu epic. Yak rides and huge fluffy angora rabbits ready to pose for photos. There is a fascinating three-day temple festival that takes place here in mid-May every year, and people from all over the region come to attend it.
Manali Nature Park
If you love drenching yourself in nature then don't miss going for a walk through the thick cedar trees in Manali Nature Park. This park fringes the Beas River between Manali town and Old Manali. The transcending trees of Manali Nature Park give a thick shield from the outside world. All these trees give the recreation center an otherworldly, supernatural feel. For visiting Manali Hire outstation taxi and enjoy the city.