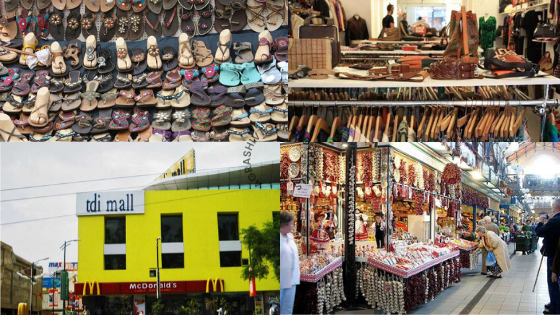 Agra is not only famous for its monuments, forts, palaces, and mausoleums, but there are some architectural wonderful traditional shopping centers and bazaars to shop. Agra is one of the most visited cities in India so that you can find numerous varieties of unique and extinct crafts that are nowhere to be seen these days. You can book Agra Taxi For Shop in this wonderful city.
Let us now have a look at some of the famous streets for Shopping in Agra and their specialties.
Sadar Bazaar
Sadar Bazaar is one of the most famous shopping spots in Agra. This market is situated near the Agra Cantt railway station. You can buy handicrafts, sweets, garments to leather bags that can be found in a single place. You can visit Taj Leather World that is located in the market is reasonable and offers good quality products. If you want to buy ethnic clothing, footwear, and accessories then you must visit Sadar bazar.
Subhash Bazaar
Subhash Bazaar is another popular market in Agra. The market is situated in Halwai Gali near the northern edge of Jama Masjid nearby the Agra Fort. This place is the best known for the wide variety of products out of which silk products and silk saris are the most famous ones.
Kinari Bazaar
Kinari Bazaar is the wholesale market of the city with a great history located near Jama Masjid of Agra. The market is known for its business with wholesalers and retailers. The market has a wide choice of handicrafts, along with marble, glassware, rugs, leather, and textiles.
TDI Mall
The TDI Mall is situated on the Fatehabad Road near the popular Taj Mahal. The place is also quite feasible for its entertainment as well as leisure purpose. You will a huge food court too with all kinds of varieties of food dishes. Well-known domestic, as well as international brands, can be found in the mall. A person who adores brands can find a good catch in the mall.
Raja Ki Mandi
Raja ki mandi is one of the busiest and most crowded shopping markets located at a railway station named Raja ki Mandi railway station. The market is located in the Lohamandi region of Agra as this is also one of the most popular marketplaces of Agra.
Shahganj Bazaar
Shahganj Bazaar is a local market situated in Agra has grown over the years giving out some good quality products. You can find almost everything can be found out in the market from furniture to clothes and ladies' bags to shoes. It also has one of the best vegetable markets in the city. It offers a good and reasonable deal with good quality products.
Shoe Market
The shoe market is located in an area called Hing Ki Mandi. It is a very famous shoe market in the city. This is best known for its footwear industry. One can get a good pair of shoes on the market at a reasonable price having good quality. You can book Agra Taxi For Shop in this wonderful city.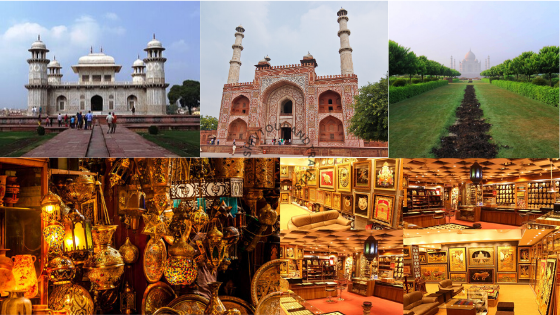 Have you ever visited Agra? If you don't then plan your trip to Agra because this city is full of world heritage sites. And the interesting part is there is an abundance of destinations to visit around Agra. You can book Agra taxi for having a pleasant journey. We have mentioned a few places here:-
Mehtab Bagh
This garden is situated over the Yamuna River from the Taj Mahal. The excellent professional flowerbeds give an intelligent climate, with crisp aromas and botanical life. They additionally convey continuous perspectives on the Taj Mahal, away from the clamoring swarms. In case you're a morning person, the best time to visit is at dawn when you can catch mind-blowing pictures of the sanctuary to bring home with you.

Tomb of Itimad-ud-Daulah
This tomb has numerous associations with the Taj Mahal and has even been nicknamed the Baby Taj. It is the tomb of a Persian aristocrat named Mizra Ghivas Beg, who was the granddad of Mumtaz Mahal, who the Taj Mahal was worked forThe Tomb of Itimad-ud-Daulah was built from 1622 to 1628 and was an imaginative structure that drags the Taj Mahal through some serious hardship regarding debauchery and unpredictable plan. It is the first Mughal structure to have at any point been totally worked from marble and highlights mosaics, marble grid screens and elaborate decorates all through.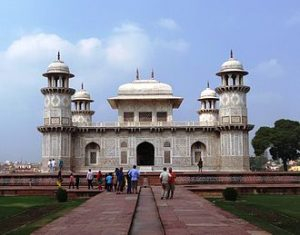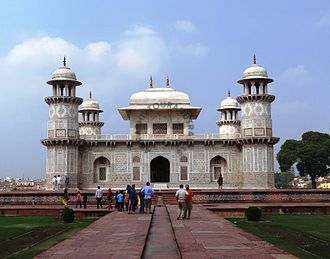 Akbar's Tomb, Sikandra
In the focal point of an enormous, delicious nursery lies Sikandra, the last resting spot of Akbar the Great, a Mughal Emperor. Akbar began the development, yet it was finished by his child, Jehangir, who put his own touch on the structure to mirror his dad's character. The pyramidal tomb highlights four red sandstone doors, speaking to Akbar, alongside Islam, Hinduism, and Christianity. Sensitive carvings are noticeable all through the red-ochre sandstone structure, alongside the engraving of Allah's 99 names.
Alongside the different tombs, Agra is additionally home to various sanctuaries. From Balkeshwar Temple and Kailash Temple, the two sanctuaries to Lord Shiva, to Mankameshwar Temple, a most loved for neighborhood admirers, these foundations are saturated with religion and give a decent taste of the nearby culture.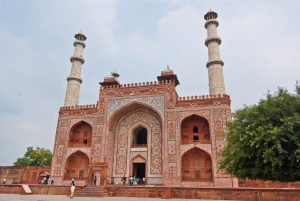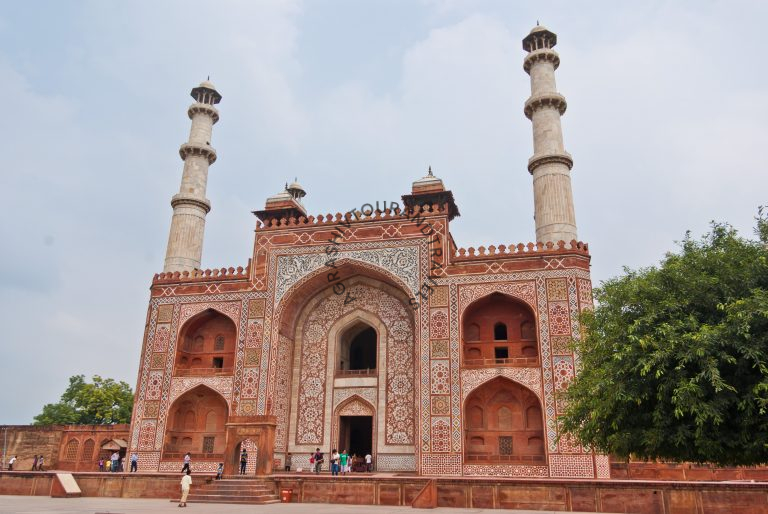 Agra Art Gallery
This enchanting craftsmanship display is encompassed by greenery and is home to a determination of painstakingly carefully assembled things. Opened in 2004, the craftsmanship exhibition has amassed an unbelievable assortment of gems, amazed with valuable stones, silver, gold, platinum, and pendants, in present-day and oriental plans. There are likewise noteworthy wooden craftsmanship things alongside shocking marble trimmed items to wonder about.

Mughal Bazaar
If you are an enthusiastic customer, at that point Mughal Bazaar is the best spot to go. Situated on the Taj East Gate street, it offers a lot more amicable shopping experience than littler stores, with better quality items and progressively serious costs.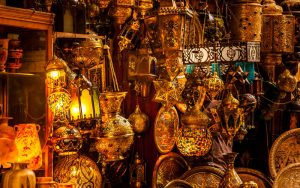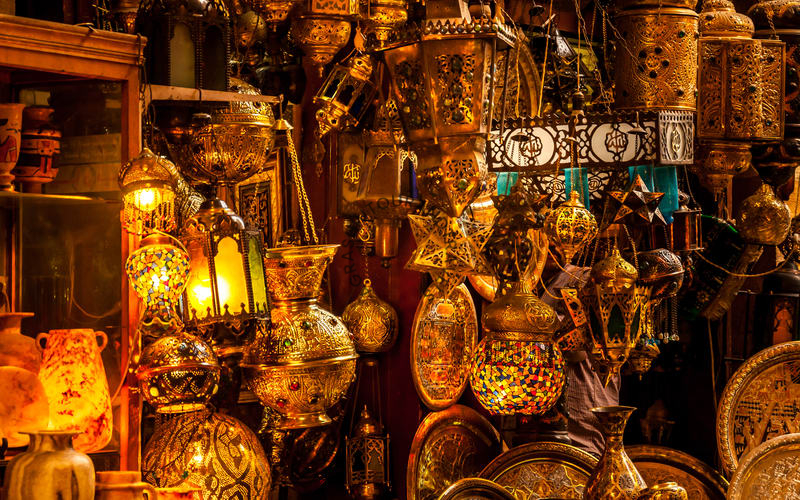 If there is one spot that characterizes the Mughal time to me, at that point it must be Akbar's capital town Fatehpur Sikri. Found somewhat away from the downtown area in Agra, the brilliant sandstone landmarks deeply inspire me as I enter the universe of Akbar's court. I can see Birbal keeping the subjects in parts while Tansen sings for downpours. This for me is the very pith of Mughal design." Book Agra Taxi for visiting all the places.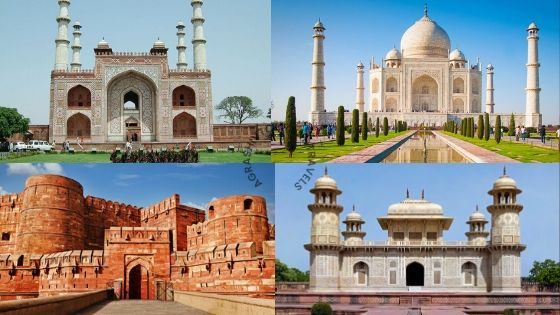 The place where there is Taj, Agra is one of the most well known urban areas on the planet. It is frequented by voyagers from every single corner of the world. All things considered, it houses one of the seven wonders of the world. Situated on the banks of the Yamuna stream, Agrat is a piece of the Golden Tourism Triangle alongside Delhi and Jaipur. For visiting these places, You must Book Agra Car Rental Services at the best price to Enjoy your journey.
Did you realize that this lovely city of recorded landmarks and old marvels is the most visited place in the nation? Truly, it is frequented by voyagers in millions consistently. Today, Agra is the main city in North India after Delhi All things considered, that is an accomplishment to achieve. There are a few things that you should know about Agra.
Yamuna River At Agra Was Called Blue River You wouldn't accept in the event that we state that the contaminated Yamuna stream was once called the Blue River by virtue of its unblemished waters. Indeed, it was so straightforward and clear that one could have plainly observed its waterway bed with unaided eyes. Today, it has gotten one of the most debased and tainted waterways in the nation. Just on the off chance that it could hold its unique excellence, it would be another marvel of Agra.
Agra is a city with three UNESCO World Heritage Sites and one of the two cities in India which house three UNESCO World Heritage Sites, the other being Delhi. These UNESCO landmarks at Agra incorporate the Red Fort, the Taj Mahal, and Fatehpur Sikri. Agra shapes a piece of the Golden Tourism Triangle and is one of the most-visited places.
Agra Fort Was Not Built By Shah Jahan Whenever somebody inquiries concerning the historical backdrop of Agra Fort, we generally wind up saying it was worked by Shah Jahan, a Mughal King, in the mid-seventeenth century. Be that as it may, do you realize the Agra Fort was really built as a block post by the Rajput lords before the Mughal tradition came into power? Later on, it was constrained by the Lodis until the Mughal King Akbar revamped it by utilizing red sandstone. Be that as it may, the present structure of the fortress was molded by Shah Jahan
Agra Was Once The Most Powerful City During the Mughal administration. The city is filled in as the capital city of their realm in the middle of 1556 and 1648. It was during the time of the Mughal rulers Akbar and Shah Jahan when it turned into the most remarkable city. Everyone praises its magnificence.
The city was established Before The Mahabharata Period. If you have ever been an understudy of history, at that point you more likely than not considered that Agra was established by Sikandar Lodi, who was a ruler of the Delhi Sultanate, in the mid-sixteenth century. Yet, incredibly, Agra was really settled a huge number of years back, even before the time of the epic Mahabharata when it was called Agraben.
St. John's College is probably the most established school in the nation and was built up in the year 1850 during the British Era. This is one of the most wonderful schools in the nation.
Today, Agra is the biggest Shoe-Manufacturing Hub in the nation and is the second-biggest exporter on the planet after China. Doesn't that unexpected you? Apart from everything, next time when you are out traveling to this Taj City, remember to get yourself a couple of shoes. You can easily buy a variety of shoes from Agra, just book Agra Car Rental services and enjoy your journey.