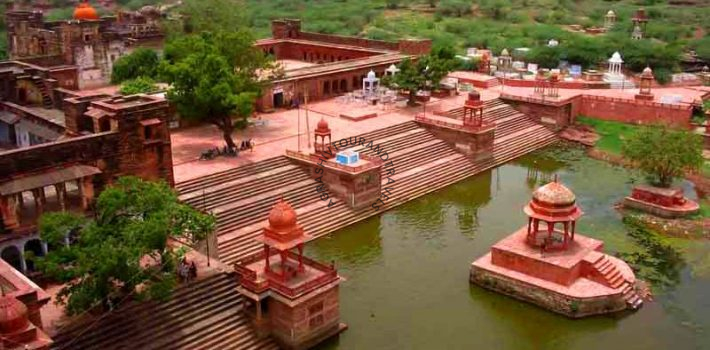 Dholpur is a city in the easternmost parts of the Rajasthan. It is situated on the left bank of the famous CHAMBAL river. The historic city of Dholpur is one of the well-kept secret best places to visit near Agra.  This city is quite impressive! If you are in the former administrative headquarters of the princely state of Dholpur, then you can visit numerous places. A few places are mentioned below. Book Outstations taxi service in Agra to enjoy your journey.
Chambal Safari
There is such a significant number of nature watching openings available for the visitors to Dholpur and Chambal River in Rajasthan. If you want to go for locating and photography of Gharial then it can be had by employing a boat with experienced driver and guide, accessible at a few focuses along the waterway. A boat journey will likewise offer numerous great perspectives for photography of water, shorebirds, and one of a kind scenes.
Nihal Tower
Rana Ram Singh was the Jat ruler of the princely state Dholpur.  He was from the Bamraulia gotra of Jats, born on 26 May 1883, and succeeded Rana Nihal Singh in 1901 after his death. Rana Nihal Singh was not of age when ascended to the throne that's why he got full rights in March 1905. Rana Nihal Singh constructed Nihal tower.
Teerthraj Machkund Temple
Muchchhkund is an ancient religious place, located about 4 km from the town of Dholpur. You will get a picturesque view. This temple got named after Raja Muchchhukand, the 24th of the Suryavanshi Dynasty. He is said to have reigned nineteen generations before Lord Ram. This is now a sacred place for pilgrims.
Chopra Shiv Temple
Chopra Shiv Temple is the oldest Shiv Temple in Dholpur, built in the 18th century. The temple is full of devotees in the month of march on the occasion of Mahashiv Ratri. While On Monday's much crowd come here to pay their offerings.
Sher Shikar Gurudwara
This is a Sikh pilgrimage site in Machkund, Dholpur. The place is associated with the history of sixth Sikh Guru Hargobind Sahib Ji.
Shergarh Fort
Shergarh Fort is an old fort of historic importance. This is located toward the south of Dholpur city,  built by Sher Shah Suri on the site of an earlier Hindu fortress.
Van Vihar & Ramsagar Wildlife Sanctuary
Van Vihar and Ramsagar is an old wildlife reserve of the rulers of Dholpur. The sanctuary is spread over an area of 59.86. sq. km. It was notified as wildlife sanctuaries by the Rajasthan Government in 1955 AD. Van Vihar has located 18 km from Dholpur and Ramsagar is located 18 km away from Van Vihar. They are two different wildlife sanctuaries. Van Vihar is located on the Vindhyan plateau that supports Dhok and Khair trees. It is possessed by animals like Sambhar, Chital, Blue Bull, Wild Boar, Sloth Bear, Hyena, and Leopard.
Talab-E-Shahi & Khanpur Mahal
Talab-E-Shahi is located five kilometers from Bari town, on the bank of an excellent lake. Close by Talab e shahi, The Khanpur Mahal is located, Khanpur Mahal was a pavilioned royal residence worked for Shah Jahan yet never involved. For visiting all these places book Outstations taxi service in Agra.