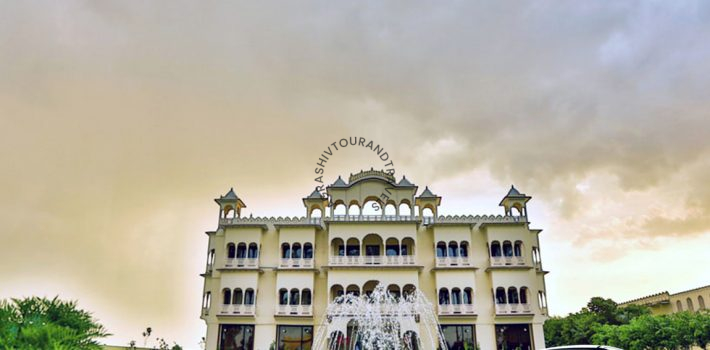 Planning to take a visit of Bharatpur then you must go through this blog. This is an impregnable city which is situated in the boundary of Rajasthan. This city  is well known for its world-class heritage sites and witness a perfect blend of wildlife and authenticity of the royal history of Rajasthan. This is the best place to visit if you are a wildlife lover because this city is famous for the iconic bird sanctuary, Keoladeo National Park. It also  lies in the Golden Triangle of Tourism, i.e., Agra, Jaipur and Delhi and also known as 'Eastern Gateway to Rajasthan'. This city is located at the distance of 55km from Agra, 178 km from Jaipur and 180 km from Delhi. If you want to explore this place, then you can book the Same Day Bharatpur Tour.
Places to Visit in Bharatpur
Keoladeo National Park :
This is also known as Bharatpur Bird Sanctuary and is a real beauty in the early morning. It is situated at the outskirts of Bharatpur but takes a few minutes to reach the very famous avifauna statuary. You will get to see more than a thousand birds and 366 species and mainly if you are visiting this place in the hibernal season. 
Laxman Mandir :
This is one of the most prominent shrines of Rajasthan which was built almost 400 years ago. This is a temple of the younger brother of Lord Rama, Laxman. It was established by a very renowned sage who worked for the well being of Naga Babas.
Ganga Mandir :
Ganga mandir attracts a lot of tourists every year and is famous for its marble idol of Goddess Ganga sitting on crocodile. It was started by Maharaja Balwant Singh and it took almost 9 decades to build it. 
Lohagarh Fort :
This place is situated in the heart of Bharatpur and one of the major tourist attractions of the city. This is also counted as of the finest architecture of Rajasthan.  You can also explore places like Kishori Mahal, Mahal Khas, Purana Mahal, Jawahar and Fateh Burj, etc.
Highlights of the Tour :
A must visit site Bharatpur bird sanctuary

Visiting the Laxman Mandir.

Visit to magnificent Ganga Mandir.

Visiting the fine architect of Lohagarh Fort .