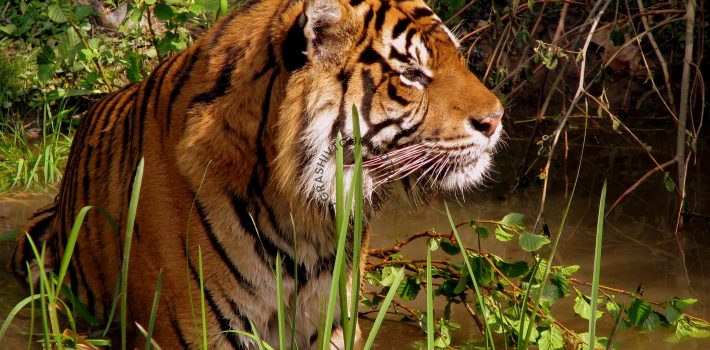 India is home to national parks and wildlife sanctuaries that are home to different varieties of flora and fauna. Each and every national park in India offers something unique and a wonderful diversity of terrain. There are so many national parks that still need to be explored. All these national parks houses several types of wild animal species and big flying predators. All these parks showcase the magnificent heritage of wildlife in India. Hire Outstation car to explore all the wildlife sanctuaries.
Jim Corbett National Park
This is one of the oldest national parks in India, located in Uttarakhand. Also, this is a dense forest which is home to several rare wildlife species. If you are an adventure lover, then this is a heaven for you. You can also find the national animal of India, the Great Indian Tiger.
Kaziranga National Park
Kaziranga National Park is located in Assam. It has the highest density of Royal Bengal Tigers in the whole world. There are around 2/3rd of the world's great one-horned Rhinoceroses population is found here. This is also home to the Indian elephants also known as the holy animals, the swamp deer, and the wild water buffalo.
Kanha National Park
Kanha National Park is A tiger reserve park which is located in the Mandla. This Park is home to a rich population of the Royal Bengal Tiger, Barasingha, Leopards, the Indian wild dog and many more. This is definitely one of the most visited and popular national parks in India.
Sundarbans National Park
Gir Wildlife Sanctuary
This sanctuary has the largest population of the purest breed of the majestic Asian Lion or Indian Lion. It is said to be one of the most protected areas of India as well as for Asia. The weather is perfect to support all species of wild animals and birds. This is one of the best national parks in India to visit and experience the thrill of watching these wild majestic creatures.  Gir is also home to several jungle cats, sloth bears, blackbucks, striped hyenas and much more.
Periyar National Park
The national park is situated in the mountainous area of the Cardamom Hills, Kerala. This is one of the protected areas in India and popular for its natural beauty and diversity. The area is covered by evergreen rain forests. You can encounter several Giant King Cobras residing in these rain forests. Also, it is one of the 27 tiger reserves in India.  There are a significant population of Indian elephants that resides in this national park.
Bandhavgarh National Park
Bandipur National Park
This is also home to beautiful birds like Brown Hawk Owl, Nilgiri Flycatcher, Fish Eagle, Malabar Pied Hornbill, and wild animals like Gaur Dhole Four-horned Antelopes, reptiles like Chameleon, Python, Crocodiles, Monitor Lizard and the Great King Cobra.
The flora and fauna are simply amazing and fascinating to explore.
The main attractions are definitely the Bengal Tigers and close to 3000 Indian elephants.
Ranthambore Wildlife Sanctuary
Ranthambore Wildlife Sanctuary is one of the largest national parks in India, with an area of 392 Kilometers. This is situated in the state of Rajasthan in the district of Madhopur. The wildlife sanctuary is home to several great majestic cats, Hyenas, Sambar, wild boar and much more. It is also inside this national park which is why it was named as the Ranthambore National Park. This is one of the best National parks in India to visit. It is surely going to add a flavour to your adventurous journey.
Hemis National Park
Hemis is located in Ladakh in the state of Jammu and Kashmir. You can explore the rarest and several species of endangered mammals such as the Indian Snow Leopard, Eurasian Brown Bear, Sheep, Tibetan Wolf and the Red Fox, etc. Explore the Indian Snow Leopard with a population of close to 200 in this park. It is also home to big flying predators such as Vultures and the Golden eagle. Hire outstation car to visit all the places.