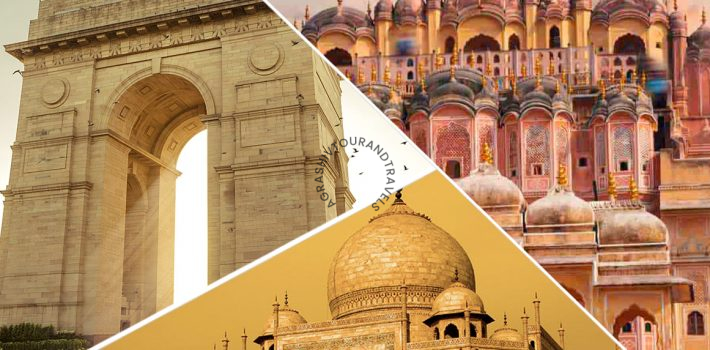 If you want to explore Delhi and its attractions along with the Jaipur and Agra  in the most convenient manner then you must go for our Golden Triangle tour 4 days and 3 nights. This package is designed around 4 days and 3 nights. During these days  you will experience the most happening time around the most interesting sites of India. Delhi, Agra and Jaipur are loaded with several exclusive and interesting elements that have a great significance in terms of tourism. 
People from all corners love to take benefit of the golden triangle tour 4 days and 3 nights during their holidays in India. We offer tourists a remarkable opportunity to discover various shades of Indian culture. Delhi has a mixed culture of ancient and modern culture while Agra has shades of Mughal Empire and ancient culture. On the other side Jaipur gives glimpses of royalty and grandeur of Rajputs. So, when we are giving you this tour package, you will get to learn in-depth history of India. This history plays a vital role in knowing this nation and its culture.
Day 1 – Starts From Delhi & Departure For Agra
The tour package starts from your arrival at Delhi airport or railway station. One of our representatives will meet you and help you transferring to Agra by road. After reaching Agra, You have to complete your check-in procedure in the pre-booked hotel and then, have some rest. In the evening you have to set off for visiting the famous Agra Fort. 
Day 2 – Visit of Agra 
In the morning , Get a hearty breakfast in the hotel, and then get ready for visiting the most attractive monument of Agra is the Taj Mahal. Tajmahal is the major attraction of the world. After the visit of Taj mahal, we will give you a visit of Mughal architecture and many other construction of that time. After visiting all these world famous attraction,we will take you to Agra Fort which is a world heritage site by UNESCO. Your one day Agra trip will take you closer to the grandeur and culture of Mughal period and ancient India. After exploring all the famous spots we will drop you to your preferable place. 
Day 3 – Visit of Jaipur
In the morning, you can enjoy breakfast in the hotel. After that just get ready for sightseeing in the city. In sightseeing, We will start with the visit the beautiful Jal Mahal which is situated in the center of Man Sagar Lake. Jal Mahal is a truly mesmerizing place which will get imprinted on your heart. After that we will move towards Amber palace and other historical places during the whole day. We are providing you affordable packages to visit Jaipur. In the evening, We will get back to hotel where spend overnight comfortably.
Day 4 – Back To Delhi
On the next morning, you have to get ready to check out from the hotel after breakfast as your drive to New Delhi is already awaiting you. After reaching Delhi, driver will drop you to your location for your further journey home.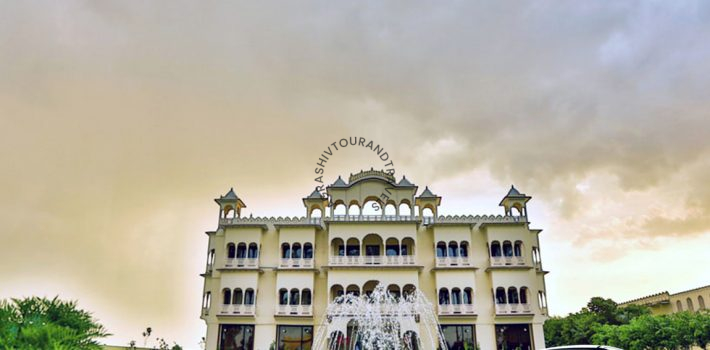 Planning to take a visit of Bharatpur then you must go through this blog. This is an impregnable city which is situated in the boundary of Rajasthan. This city  is well known for its world-class heritage sites and witness a perfect blend of wildlife and authenticity of the royal history of Rajasthan. This is the best place to visit if you are a wildlife lover because this city is famous for the iconic bird sanctuary, Keoladeo National Park. It also  lies in the Golden Triangle of Tourism, i.e., Agra, Jaipur and Delhi and also known as 'Eastern Gateway to Rajasthan'. This city is located at the distance of 55km from Agra, 178 km from Jaipur and 180 km from Delhi. If you want to explore this place, then you can book the Same Day Bharatpur Tour.
Places to Visit in Bharatpur
Keoladeo National Park :
This is also known as Bharatpur Bird Sanctuary and is a real beauty in the early morning. It is situated at the outskirts of Bharatpur but takes a few minutes to reach the very famous avifauna statuary. You will get to see more than a thousand birds and 366 species and mainly if you are visiting this place in the hibernal season. 
Laxman Mandir :
This is one of the most prominent shrines of Rajasthan which was built almost 400 years ago. This is a temple of the younger brother of Lord Rama, Laxman. It was established by a very renowned sage who worked for the well being of Naga Babas.
Ganga Mandir :
Ganga mandir attracts a lot of tourists every year and is famous for its marble idol of Goddess Ganga sitting on crocodile. It was started by Maharaja Balwant Singh and it took almost 9 decades to build it. 
Lohagarh Fort :
This place is situated in the heart of Bharatpur and one of the major tourist attractions of the city. This is also counted as of the finest architecture of Rajasthan.  You can also explore places like Kishori Mahal, Mahal Khas, Purana Mahal, Jawahar and Fateh Burj, etc.
Highlights of the Tour :
A must visit site Bharatpur bird sanctuary

Visiting the Laxman Mandir.

Visit to magnificent Ganga Mandir.

Visiting the fine architect of Lohagarh Fort .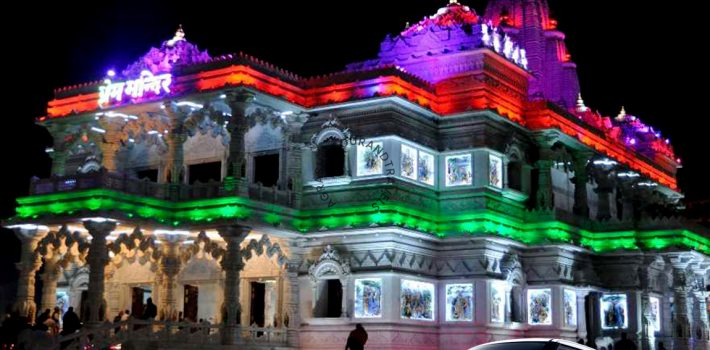 Are you planning a visit to the Mathura-Vrindavan then this visit is one of the most religiously noteworthy places in India which pulls in tourists in the millions consistently. Mathura isone of the most consecrated urban communities in India, is likewise said to be the origin of Lord Krishna on the site of Krishna Janma Bhoomi. The bustling city is dabbed with numerous sanctuaries and altars to different divinities. The city of Vrindavan is similarly enhanced with various sanctuaries and holy places and is known to be where Lord Krishna spent his adolescence. 
Aside from sanctuaries, there are additionally numerous other consecrated destinations that spot the city. Both the urban communities have rich antiquated design and sanctuaries making it an absolute necessity visit place for all. They are likewise viewed as the most hallowed urban communities of India and pull in countless individuals looking for journey.
Famous places to Visit in Vrindavan 
Banke Bihari Mandir
Banke Bihari Mandir is one of the most important temples of Lord Krishna. This is a place you just cannot miss the spirituality in the devotees that throng the temple every day.
Prem Mandir
Shocking in style, this temple was shaped by Jagadguru shri Kripaluji Maharaj in 2001. Consistently, during supplication, a tremendous group accumulates to revere their god. Prem Mandir is a recently built temple and is the most wonderful in the Brij Area. 
Radha Raman Temple
This temple is built  by Gopala Bhatta Gosvami, this sanctuary was set up in 1542. It is said that the divinity here is self showed from one of the shaligram-shilas. As a symbol of Radha is absent here, a crown put close to Lord Krishna portrays her.
Iskcon Temple Vrindavan
Also known as Sri Krishna-Balaram Mandir, this temple was built in 1975 on the instructions of Bhaktivedanta Swami Prabhupada, who is the founder-acharya ISKCON. The core objective of this temple was to increase awareness about the Vedic scriptures and the Bhagavad Gita.
Sri Ranganatha Temple
Vrindavan is popularly known as the "town of temples" and the "Land of God". The Sri Ranganatha Temple is a prominent and famous temple located in this beautiful town. It is also the largest temple in the vicinity. It is dedicated to Lord Vishnu and his consort, Lakshmi. 
Beginning of the Tour
Tour begins with your Pick up place from where our representatives will be welcome you to your car which is fully equipped for your comfort.  Mathura Vrindavan is our main destination for this trip. Our duty is to take you to a good restaurant or sweet shop where you can enjoy traditional dishes and you will surely love these dishes. 
Highlights of Vrindavan
A Visit to Sri Krishna Janma Bhoomi temple, Mathura.

A Visit Iskcon temple, Dwarkadheesh temple.

Visit  of famous temples in Vrindavan.